Refer A Friend Program
Referrals Can Put Cash in Your Pocket!
We pride ourselves on running a great dealership in Hinesville, Georgia serving Fort Stewart, Richmond Hill, Savannah, Jesup and surrounding areas. We know that one of the best ways to get new customers is through referrals. We even pay our loyal automotive customers for bringing in their friends and family! Call or email us to find out more! Get $100 for civilian auto referrals and $200 for military auto referrals.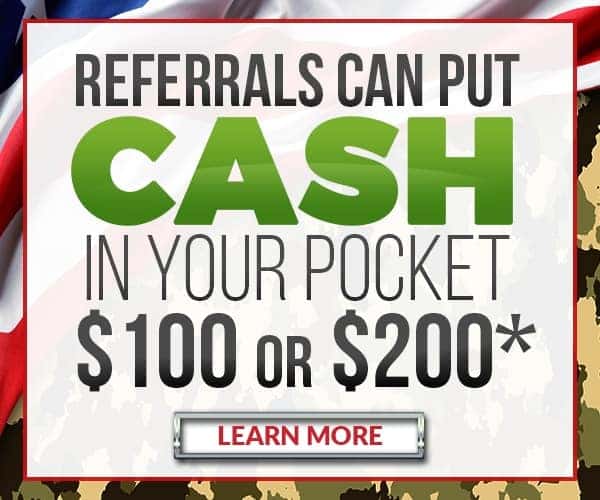 What are you waiting for? Contact us today.