Mopar Car Battery Service in Hinesville, GA

Your car's battery is the lifeline to the vehicle. A strong battery not only enhances the performance of your car but ensures everything is running safely. When it's time for a new battery, you want to be sure to go with Mopar batteries. Authentic Mopar parts and batteries ensure that your car runs smoothly for a long time, specifically designed for your Chrysler, Dodge, Jeep, or Ram vehicle. Contact us today for more information on this critical service.
Why Should You Get Mopar Battery Service?
Genuine Mopar parts were designed with your Chrysler, Dodge, Jeep, or Ram vehicle in mind. Sure, you can save a few dollars buying an aftermarket brand, but you don't know how well that will last and could cost you more money in the long run. However, Mopar batteries were engineered for your car to ensure that everything that is part of the charging system runs at its highest efficiency. A weak battery can cause everything else that runs off the charging system to operate more slowly or fail altogether. That's why we'll check your battery at every oil change and make sure that all is well.

Protect Yourself Against Battery Issues
A weak battery can cause everything else that runs on electricity to operate at a lesser capacity. And a dead battery, well, you just aren't getting anywhere with one of those. Allowing your battery to fully charge always helps its performance, so it is best to avoid frequent short trips with many spots. Leaks can lead to a loss of the proper fluid to run your battery to its fullest, so be sure to pay attention to corrosion or stains. Knowing the telltale signs of a dying battery is always helpful; take heed of any indicator lights that come on, and if you hear that all-too-familiar engine crank, it may be time for a new battery. And lastly, in today's age of cell phones, GPS, and iPads, remember, when everyone in your vehicle is charging something… it's taking a little bit of life away from your battery. Be sure to monitor that as well.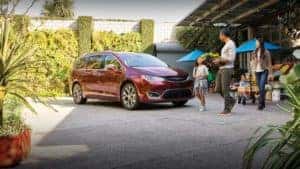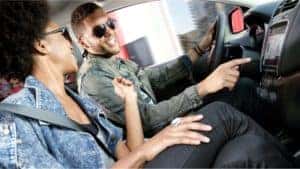 Why You Should Choose Us for Battery Service
Our technicians are factory trained and experts in understanding every inch of your vehicle. And that includes the battery life. We know what signs to look for and make sure to provide or recommend battery service, even if it is a simple test, at every visit. If your battery is four years old or you drive frequently, you may want to think about scheduling Mopar Battery Service with our certified technicians today.
Ask about Our Service Specials and Discounts
Don't forget, we not only provide high-quality auto service but top-notch customer service as well. Our loyal customers are always our top priority, and while we know you love our everyday low prices, we proudly offer a wide array of service specials and discounts to save you more. Whether it's keeping up with your battery's health, a simple oil, and filter change, or you need your brakes checked, there could be additional savings for you. Ask us about our discounts and schedule Mopar Battery Service and more today.