Brake Service In Hinesville, GA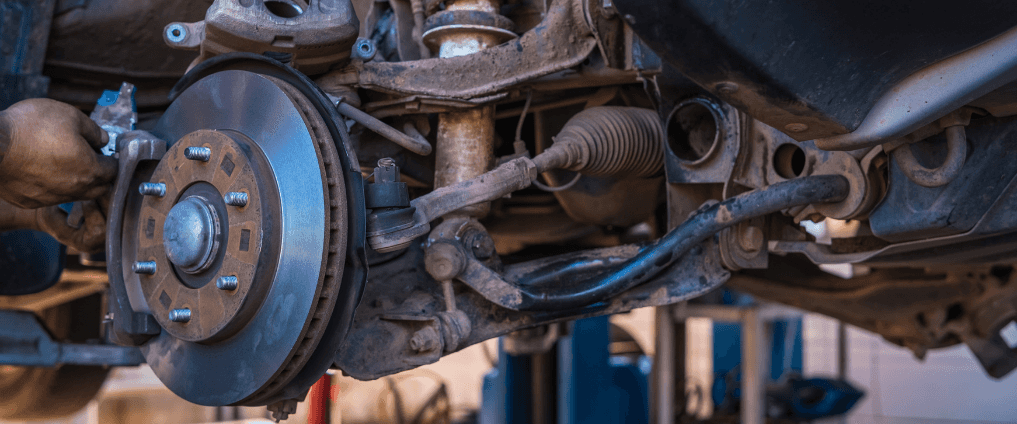 Schedule Service
Are squeaky brakes causing you to worry during your daily commute? Brakes are a key safety component in all vehicles, and any issues should be taken seriously. Don't drive a vehicle that is unsafe, especially when affordable and high-quality brake replacement service is available in Hinesville, GA. Stay up to date on all of your repair and maintenance needs at Liberty CDJR and visit our service center for the repairs you need!
How You Know When it's Time to Replace Your Brakes
Luckily for all of us, you don't need to be an automotive expert to know when it's time for a brake replacement. There are several telltale signs to look out for. The first and probably most obvious sign that you need brake replacement would be any unusual noises during braking. These noises can range from cringe-worthy squeaks and squeals to grinding noises that occur when you press your brake pedal. If your car makes any noises when braking, we highly recommend bringing it into a professional.
You should also be able to tell if something feels off when you apply the brakes in your vehicle. Strange vibrations or slower stopping ability are also signs that your brake pads are due for a replacement. Finally, some vehicles have brake pad indicators that will light up when your pads get too thin. Any of these signs are good reasons to bring your vehicle to a professional, but you can also take a preemptive peek at your brake pads to help determine the cause of any problems.
Service Specials in Hinesville, GA
If your vehicle is showing signs that it needs new brakes, Liberty CDJR can help! Brake replacement can be a sudden and costly expense, especially if you need to replace more than one. At Liberty CDJR we've made it a point to assist our customers with the best deals we can offer. Check out our rotating service specials that usually include services like brake replacement, so you can fix your brakes without breaking the bank. We have several highly trained service professionals on staff who would be happy to get your vehicle running in peak condition. No matter what service you need, our experts can provide it at Liberty CDJR.
View Coupons
Why Service at Liberty Chrysler Dodge Jeep Ram
When you're getting work on a vehicle that costs you thousands of dollars, it's important to hire the right people. Luckily, the right people can be found at our service center in Hinesville, GA. Highly trained in vehicle service and repairs, our mechanics are some of the best that you can find in the area. They will treat your vehicle better than they would their own and will do whatever it takes to complete quality service as quickly and efficiently as possible.
Contact Our Service Center in Hinesville, GA
Don't put your safety at risk by putting off crucial brake service. Schedule your brake replacement in Hinesville, GA at Liberty CDJR today. We're here to stop the squealing and restart the stopping!
Contact Us